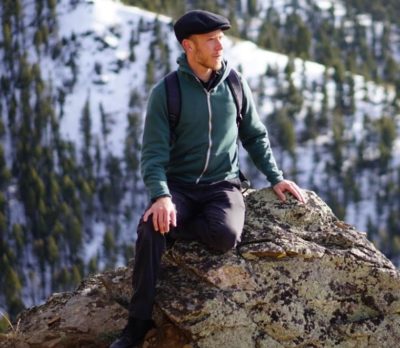 Beau Vandendolder is a dedicated practitioner of various healing, meditative, and developmental arts. He is a licensed acupuncturist and herbalist with 10 years of clinical experience and advanced training in pulse diagnosis, classical approaches to Chinese herbal prescription, western herbal medicine, Japanese Meridian Therapy, classical Neijing acupuncture, Moxibustion, and nutrition. He incorporates various forms of bodywork into his treatments with additional training in Shiatsu, Tuina (Chinese bodywork techniques including cupping and gua sha), and Sotai (a Japanese form of structural integration). He has experience treating patients of all ages, backgrounds and conditions and seeks to continually broaden and deepen his skill, compassion, knowledge and understanding.
Beau has taught Yoga since 2002, Qigong and Daoyin since 2008, and Yang Style Taiji since 2012. He has studied various family Qigong forms, Yang Style Taijiquan, Baguazhang, Chen Taijiquan, Da Bei Quan, Daoist cosmology, meditation, various styles of Hatha Yoga, Ayurveda, and classical Ashtanga (eight-limbs) practice. Beau is also an ordained Zen Buddhist minister and teaches Zen practice through formal intensives, classes, talks, and one-on-one guidance.
In 2015 Beau completed three years of full-time training towards AmSAT certification in the Alexander Technique, a method of kinesthetic re-education. Through private lessons he teaches students how to overcome unconscious habits of undue stress, strain, and automaticity in order to develop greater capacity for growth, learning, and change and to develop more skillful conditions of spontaneity, poise, clarity, and ease in conscious coordination with human design.