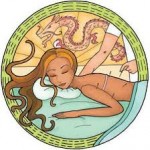 Join us For Community Acupuncture!
Interested in  Acupuncture? Join us every Wednesday evening for community style acupuncture.  In this format of treatment you will be in our community room in a quiet, peaceful setting receiving Acupuncture with a small group of people, enjoying the benefits of a group-format treatment.  Popular in China, not only are these sessions affordable, but some feel that the group setting amplifies the healing potential.
Reduce stress, increase vitality and energy, treat acute and chronic pain and strengthen your immune system through acupuncture in an affordable, community style setting.   Both new and returning patients are welcome.  Please call ahead of time to reserve your space!
Relieve pain
Decrease Stress
Boost Energy & Vitality
Strengthen Immune System
Every Wednesday from  5:30-7:00pm      $30
Click here to reserve your spot
"This is a wonderful healing center in downtown Bend; I've seen a couple of the healers for different things including the community acupuncture sessions. The energy and peace of the space that these folks create is healing all in itself!"