"The class was informative and well organized. Karen has a true gift for teaching and her EFT skills are incredible. This was probably the most transformative weekend of my life. I feel so blessed to have been a part of it. I have been deeply empowered by this experience!"  J.S., Dallas, OR
Whether you know a little or a lot about EFT (Tapping), the EFT Deep Dive course is for you,if you would like to:
• move out of stress and into a higher energy state where you are better able to create a life you love
• learn multiple EFT techniques for improving energy flow
• experience the astounding transformations EFT has to offer 
and help others do the same
• learn the most up to date methods, techniques and structures for 
mastery in EFT and quickly and accurately find and address the root cause behind suffering
• develop expertise in gently guiding someone through releasing energy
around a troublesome event, and have someone help you
• understand how energy can be perceived and moved through the physical body with EFT, thus providing relief and opening the door to remarkable transformation 
• dive deep into understanding why some things happen over and over – becoming the "story of my life" – and how you can use EFT to take charge as the author and editor of your story 
• learn how to use EFT to evolve problems and help others do the same
• understand the process of belief formation and how to use EFT to release a limiting belief, install and new belief and reach your goals

About the Trainer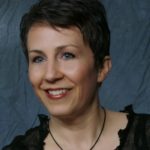 Karen Aquinas, M.Ed. is an internationally certified EFT Master Practitioner and Energist Trainer based in McMinnville, Oregon. She regularly works with clients in the areas of stress, trauma, limiting beliefs, confidence, and anxiety. Karen is invited to speak at events throughout Oregon and Washington and provides classes and certification trainings in EFT, Energy in Motion, Modern Stress Management and Usui Reiki.
Karen's EFT training began in 2010 with Ann Ross who was one of Gary Craig's master graduates. She then trained with Silvia Hartman, founder of the AMT/ Guild of Energists, in Maryland, USA (2013) and Eastbourne, UK (2015).  Karen studied EFT specifically for work with Veterans diagnosed with PTSD via Carol Look's home-based training.
Karen is a member of The Association for Meridian Energy Therapies (AMT)/ Guild of Energists (GoE), The Association for Comprehensive Energy Psychology (ACEP), The Energy Medicine Professional Association, The Consciousness and Healing Initiative (CHI), The Universal Reiki Association, and The Center for Reiki Research.  She is a Level I & II certified EFT practitioner through AAMET, and a certified EFT Master Practitioner and Trainer through the AMT/ GoE.
What people are saying about Karen and her classes …
"I highly recommend participation in Karen's EFT certification courses. She has a wonderful talent for imparting the information in concise and coherent form and never fails to "help, urge, & nudge" in the right direction as you learn and then practice the techniques.I am so delighted that I was able to study under her expert guidance. Thanks, Karen. You Rock!!!"  D.G., McMinnville, Oregon"Karen brings you through the class in a way that is supportive and knowledgeable, all the while with laughterand understanding. Her real world knowledge and  experience is invaluable in becoming an EFT master practitioner."  J.M. Bend, Oregon
"Real tools that will help me help myself better and connect with the me that can shine vs. the me that must stay small. These classes are worth every penny. Great value to bring value back to my life & those around me.  WOW!" R.S., St. Louis, Missouri
"This course has been very informative and positively interactive. It has given me a solid base for beginning and developing my work with EFT. I am grateful for the insight this has brought to me both personally and professionally.  T. B. Calgary, Alberta
"As usual Karen's class was fantastic! I appreciate her organization of the material and how easily it flowed. Her mastery of EFT and education both shone through. All of the time that we had to practice really made me feel comfortable with the techniques and I worked through many of my own issues. Thank you!"  J.B., Salem, Oregon
For more information and to register, visit

here