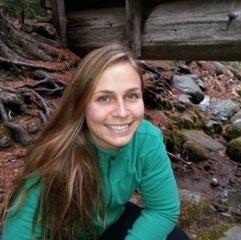 Raised in Eastern Oregon, Lindsey decided to make the move to Bend, OR, drawn by its small town appeal and educational opportunities, to attend Central Oregon Community College for Massage Therapy. Lindsey was attracted to massage by her own experience and success with it when she injured her back lifting weights. She specializes in deep tissue, sports massage, and cupping. She whole-heartedly believes in the ability of massage to enhance recovery time, relieve chronic pain, and decrease the symptoms of different stressors that we all experience on a daily basis.
Like many other Oregonians, Lindsey has a zest for life and loves to spend time with her family, her dog Zen, traveling and doing almost anything outside. Working with people to help them restore balance to their bodies is her passion. Lindsey is enthusiastic about massage and is always puts forth her best effort with her clients and looks forward to growing as a therapist, individual and member of the local and global community.
Explaination of modalities offered:
Sports Massage: Sports massage combines passive and active stretches with massage to help enhance recovery time and promote a more flexible body. For anyone participating in regular physical activity, Sports massage therapy every week or two may be a great addition to your normal regimen
Cupping Therapy: Suction cups are used to facilitate soft tissue release. Cupping loosens and lifts the connective tissue to help break up and drain stagnation to increase lymph and blood flow to the area. Often, especially in areas of increased stagnation, marks ranging from light pink to a deep purple-ish color will appear. These marks are not bruising but rather materials that have been pulled to the surface of the skin. These marks will disappear about a week.
Deep Tissue: Deep tissue massage is used to align the deep muscle fibers to change posture and create freedom of movement by releasing fascial adhesions and chronic muscle contracture. Adhesions and scar tissue form in muscles because of injury, chronic poor posture, chronic or acute inflammation and repetitive motions. Usually done in a firm, slow manner to help the client receive the most benefit.