Hawthorn Healing Arts Center has a full Western and Chinese herbal medicinary, and a full line of supplements and vitamins.  If we do not have what you are looking for in stock, we are happy to special order it for you.  Just give us a ring or contact us by email.
If you are not local and able to come by our center in person, checkout out our ONLINE STOREFRONT for direct ordering.
Some of the brands we carry:  Apex, BioGenesis, Bulk Chinese Herbs, Byron White formulas, DoTerra, Snow Lotus, and Floracopeia essential oils, Douglas Labs, Frontier, Golden Lotus, Integrative Therapeutics, Mayway, Metagenics, Nature-Throid (requires prescription), Nordic Naturals, Pharmax, Physiologics, Premier Research Laboratories, Priority One, Pure, Seroyal/Genestra, Thorne, Vitanica, Wise Woman Herbals
 

Mountain Rose Organic Bulk Herbs Now Available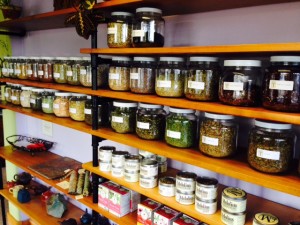 100% Pure Essential Oils
Chelsea Phillips, LAc, MSOM, is an essential oil distributor and is happy to answer any questions you may have about these essential oils. Essential oils are used for a wide range of emotional and physical wellness applications. They can be used a single oil at a time or in complex blends depending on user experience and desired benefit. Essential oils are usually administered by one of three methods: diffused aromatically, applied topically, or taken internally as dietary supplements.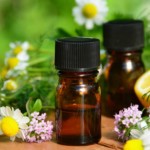 Due to their natural molecular composition, essential oils are easily absorbed by the skin and can be safely applied topically. Application of essential oils can have immediate, localized benefit to the target area of application. They have restorative and calming properties and can be used effectively with massage and beauty therapy. They are also natural disinfectants. The chemical structure of essential oils also allows them to be absorbed into the bloodstream via the skin for internal benefit throughout the body.
Whether you're looking for a special gift for someone you love, or to give yourself the gift of health and well being, visit our store, featuring local tea, pottery, artisan skin care products, artwork, and jewelry. We also have many books (and are always adding new ones) of our favorite titles in mind-body wellness.