Detoxification

Exposure to toxins is a fact of modern life. Substances like heavy metals, pesticides, chemicals from household materials and cleaning products are ingested, inhaled or absorbed into our bodies throughout our lifetimes. Some of these substances are carcinogens, meaning they are known to cause cancer in high enough concentrations; others disrupt hormones and the optimal functioning of the body. All can give us the following symptoms:
Click The Photo For Information About Our Recent Cleanse
fatigue detox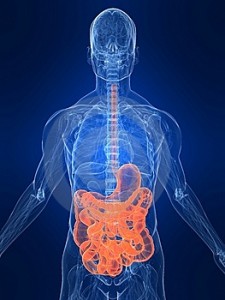 indigestion
constipation
low energy
trouble sleeping
inability to concentrate
poor coordination
intestinal complaints
deficient immune function
more than 20lbs overweight
Solution
Here at the Hawthorn Healing Arts Center, we take detoxification seriously. Our bodies cannot effectively eliminate the amount of toxins to which we are exposed every day. Without excretion, those toxic substances continue to build up in the body—and over time, the uncomfortable symptoms listed above can give way to even more significant problems, including neurological disorders and cancer.
Fortunately, we can support the body in ridding itself of harmful chemicals and other substances. If our doctors determine you could benefit from detoxification, we will recommend a metabolic detoxification/liver detox program.
It is critical for you to remove all toxic material from your body. If toxins accumulate in your body they will cause significant disruption of your overall health.
Testimonials
"I came in to see Dr. Raymond suffering from night sweats/hot flashes, emotional ups and downs, irregular menses, headaches, insomnia, exhaustion, high cholesterol, overweight, unable to focus/concentrate, etc. After doing the Ultra Clear 28 day cleanse, I no longer have night sweats, I can sleep through the night, no more headaches, cravings gone, my energy is great, I lost weight, I'm able to focus at work and not make mistakes, I'm motivated and my mood is good. My husband did the cleanse with me and he also reported that he no longer has headaches; he also lost weight, and was able to discontinue his blood pressure medications. We never thought we could feel so good." MS & JS, Redmond. 
"As a person going through the Detox, I found the program to be life changing. When I first saw Dr. Raymond I felt miserable. My hormones were so off, plus I just didn't feel well. No energy, grumpy, tired, need I say more! I'm on my 3rd week now and I feel so much better. In addition I'm losing weight. At no time did I feel hungry. I would recommend Dr. Raymond and the Detox program for anyone." D.K., Redmond.