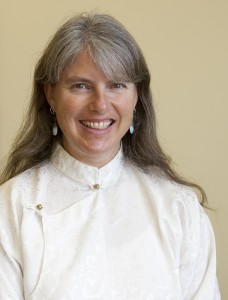 A graduate from the National College of Naturopathic Medicine, Dr. Raymond practices as a Primary Care Physician, specializing in family medicine and women's health. Dr. Raymond is a Board Certified Naturopathic Physician in the state of Oregon, a member of the Oregon Association of Naturopathic Physicians, a member of the International Association of Colon Hydrotherapy, and a member of the American Association of Naturopathic Physicians.
Her journey as a health care practitioner began in exercise physiology, sports medicine and rehabilitation. As an avid sportswoman and outdoor enthusiast, this transferred to working as an athletic trainer and ski patrol in the winter seasons.
Wanting to work more holistically with patients, led her to find Naturopathic medicine where she expanded her specialties to include homeopathy, women's health, and obstetrics. Previously practicing in Seattle and Redmond, Dr. Raymond helped patients with PMS, fertility, annual exams, menopause symptoms, chronic fatigue, headaches/migraines and other chronic conditions.
Coming from a teaching background, Dr. Raymond truly believes in the Naturopathic philosophy of "Doctor as Teacher". She likes empowering patients to seek the knowledge to take charge of their own health, with her role being to educate and guide in the process.
Dr. Raymond offers services ranging from Family Medicine, Annual and Physical Exams, Bio-identical hormone balancing, Nutritional counseling, Detoxification programs, Weight Management, to Food allergy testing.
For more information on Dr. Raymond, visit her webpage  www.KerieRaymondND.com
Listen to Dr. Raymond being interviewed on KPOV about hormones  here
Another interview on KPOV here