Karl D. Jackson
Karl practices massage therapy in the Rolfing tradition.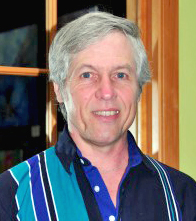 About Karl
Karl has 20+ years practicing as a massage therapy Rolfer™. He uses the big box techniques from the Rolfing™ tradition and many manual techniques that he has learned from his osteopathic teachers.
Rolfing™ is a great option for athletic injuries, automobile accident clients, and anyone with ongoing or chronic issues. Karl has successfully resolved many musculo-skeletal dysfunctions that have persisted for years.
Karl, an independent contractor at HHAC, is an active bicyclist, hiker and canoeist. He owns a small ranch where he raises exclusively grass fed animals. Karl has practiced a healthy, natural diet all his adult life and has an intense curiosity in functional medicine and how the human body can operate at its highest level of functioning.
For more information on massage therapy Rolfing™, click this link.