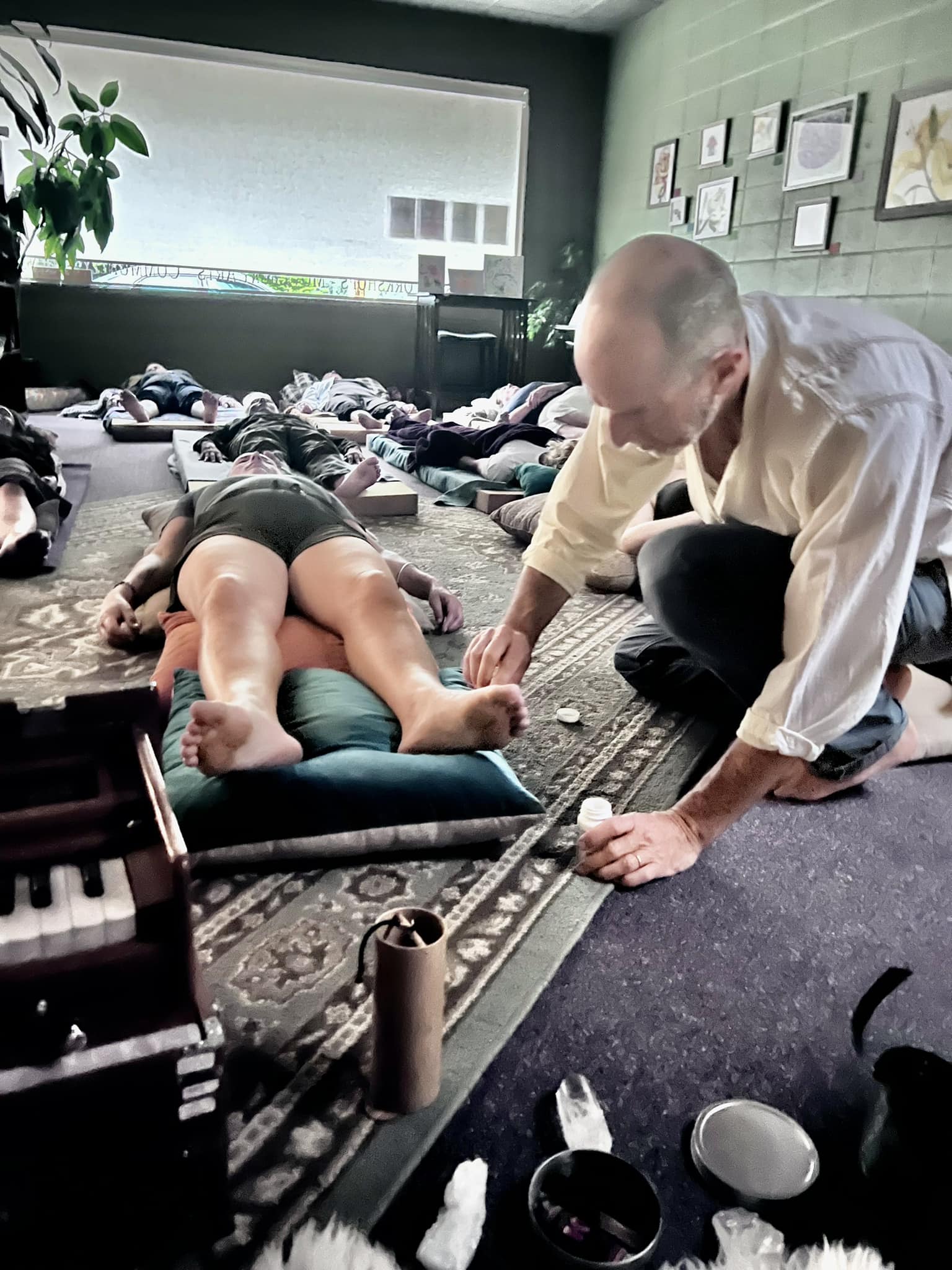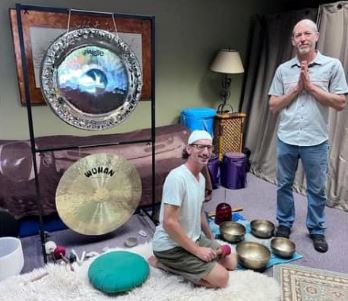 Back by popular demand, Hawthorn Healing Arts acupuncturist David Watts LAc and sound and vibrational healing artist Kevin Kraft team up to offer this event.
Community Acupuncture and Healing Sound Bath
Monday, Oct. 17th — 5:30 p.m. – 7:00 p.m.
Cost is just $65 and space is limited to 12 people. Advance registration is required (information below)
Enjoy acupuncture healing sessions in a community environment provided by David Watts LAc while being bathed in transformational musical tones performed by sound and vibrational healing expert Kevin Kraft. Along with acupuncture David will also offer aromatherapy for enhanced well-being, stress relief, rejuvenation and restoration of the body and mind. This unique combination of healing modalities is sure to provide an evening of deep healing. While relaxing in this safe and healing atmosphere you will be shifted into the liminal space between sleep and awake, where the nervous system slows down, the brain waves ease up, and restoration and healing can happen at a very profound level. All of these modalities are recognized for their exceptional ability to reduce stress, increase vitality and energy, relieve acute and chronic pain while strengthening the immune system. Get signed up below!
About David Watts, LAc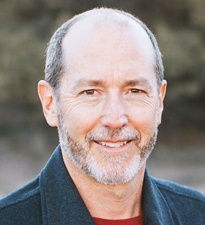 While licensed and practicing as an Acupuncturist & Herbalist, David also offers care as an Energy Worker, Body Worker, Breath-work facilitator, and Essential Oil Educator. Prior to acupuncture school David studied Tai Chi for many years which helped lead him to massage school at the Institute for Psycho Structural Balancing, then ultimately graduating from Acupuncture school at Emperor's College in 2007. In 2009 he completed his yoga teacher training and graduated from the Healing the Light Body School with the Four Winds Society. From 2009 through today, David continues to study the wisdom teachings and mythologies of many world traditions through the lens of transpersonal psychology with the Pneuma Institute. Additionally, David is an avid bass player and musician, and enjoys an active outdoor lifestyle here in Central Oregon. To learn more about David please visit his bio page.
About Kevin Kraft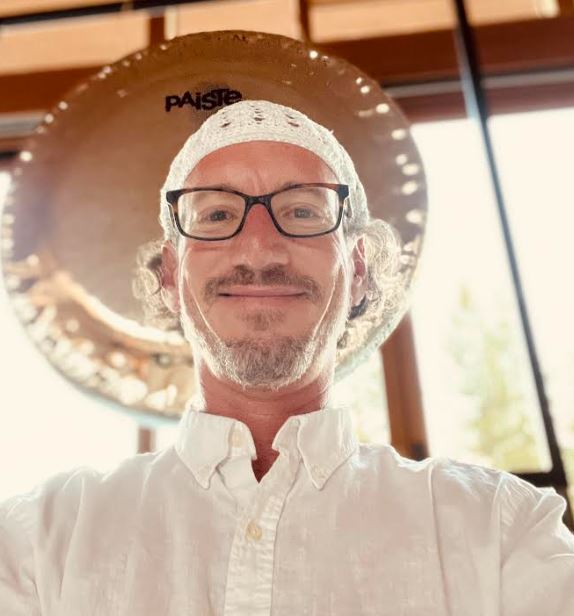 Kevin Kraft utilizes a wide variety of sound healing instruments like gongs, crystal and Tibetan bowls, Chimes, drums, harmonium, and voice to help in the journey of deep relaxation, stress reduction and profound personal introspection and awareness. He utilizes different yoga styles (Kriya, Hatha, Nada, Yin & Nidra to fuse his teachings with sound therapy, music, humor & storytelling.
Kevin elevates the spirit of those who attend his classes and is passionate about building community through music collaboration and mindfulness. Kevin is a perpetual student of awareness and vibration and always hopes to lift and support those around him. Learn more about Kevin at www.soundshala.com.
Get signed up:
To reserve a spot for one of these events call 541-330-0334 or use our online form below. Be sure to mention which event you are signing up for!