Welcome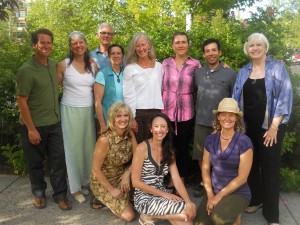 Are you looking for an integrative approach to healthcare that combines the best of holistic medicine in a health center that also has a dedicated classroom for workshops, classes, and events geared toward health education and personal growth?
We offer a collaborative approach to your health and well-being that includes Naturopathic Primary Care, Acupuncture and Chinese medicine, Massage, Reflexology, Counseling, and Spiritual direction.  We offer care for men and women, children and elderly.  Practitioners at the center provide a comprehensive approach emphasizing collaboration and teamwork.
The focus and mission of Hawthorn Healing Arts Center, LLC is to offer individuals and families primary care holistic health care, while also offering opportunities for personal growth, healing and transformation. Hawthorn Center offers a unique approach to complete health care that integrates the knowledge of western science with the wisdom of traditional healing therapies.
Classes and workshops are regularly offered at the center by practitioners and teachers, providing tools for living lives that nourish health, vitality, and happiness.  Hawthorn Healing Arts Center is also your local source for the highest quality vitamins and supplements, herbs and essential oils, as well as educational and inspirational books and CDs.
We are meant to live inspired lives, to cultivate our deeper gifts and to know a sense of peace and joy within ourselves. Our goal at Hawthorn Healing Arts Center is to facilitate this journey through dealing with physical health concerns, to addressing mental and emotional disharmony, while helping individuals walk toward truly knowing themselves.
We invite you to visit the Center at 39 NW Louisiana Avenue in downtown Bend, Oregon, or contact us at 541 330-0334..