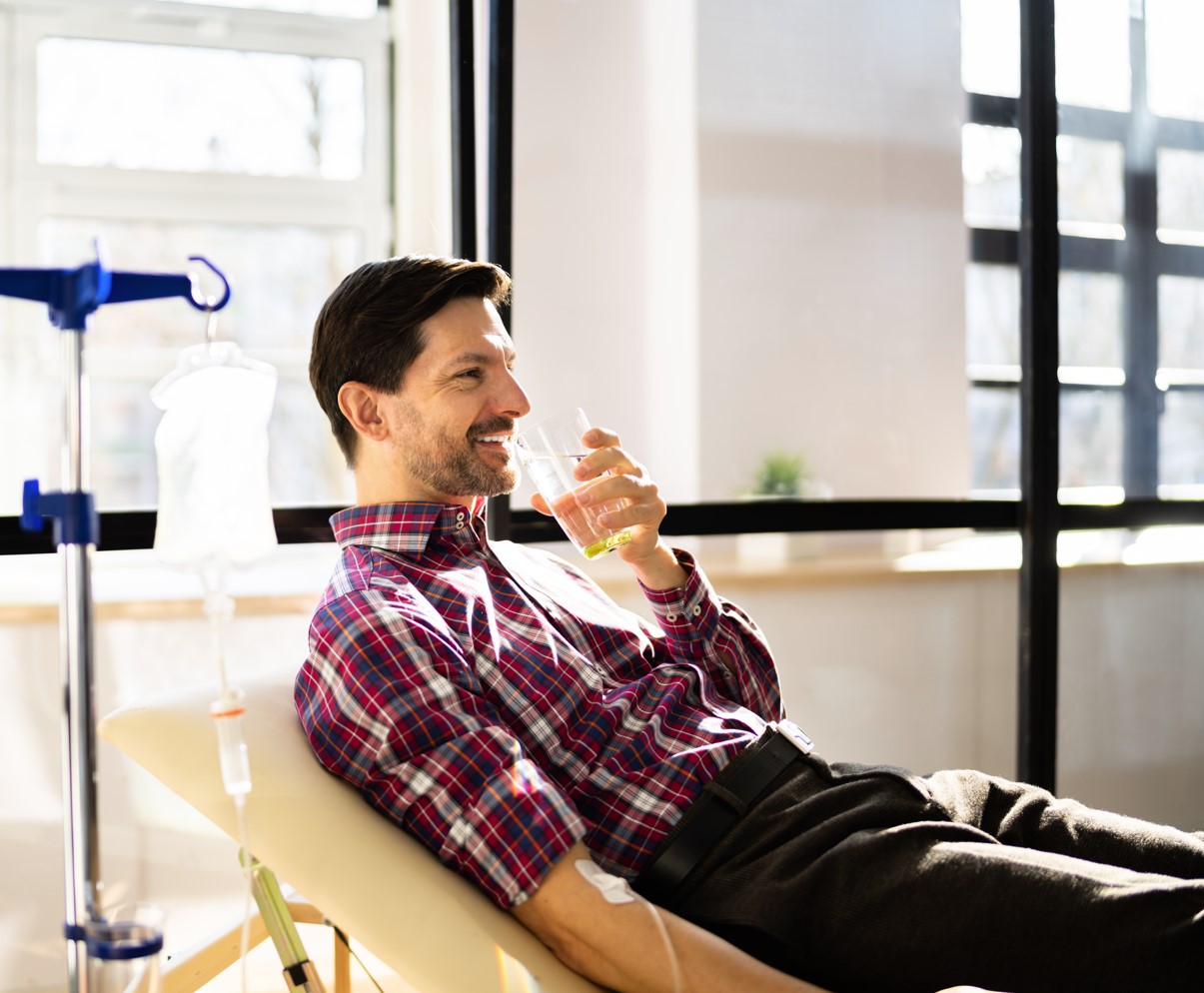 Nutritional IV Therapy plus HBOT 4-Week Program
Dr. Joshua Phillips offers a new program that provides a comprehensive restorative and regenerative opportunity for patients seeking to maximize health while lightening the load of existing conditions. This 4-week treatment has the potential to improve energy, support needed weight loss, address mental and emotional stress, relieve anxiety, depression, support improved sleep, aid in cellular detoxification, and support the resolution of other existing health concerns.
---
Hyperbaric therapy — also known as Hyperbaric Oxygen Therapy, HBO, or HBOT — is a medical treatment conducted in a special pressurized chamber that uses an increase in atmospheric pressure to help the body absorb more oxygen. HBOT allows oxygen to infuse with many types of fluids in the body including blood, plasma, and cerebral fluids. Healing begins as damaged tissue receives much needed oxygen and healthy circulation returns to the area. The benefit – maximum tissue healing and recovery. Learn more about HBO…
Some of the conditions HBOT benefits : Traumatic Brain Injuries (concussion), Post-Stroke recovery, Dementia, Alzheimer's, Multiple Sclerosis, Autism, Sports Injuries- recovery and rehabilitation, Neuropathy, Nerve Pain, Inflammation, Supports anti-aging and wellness
---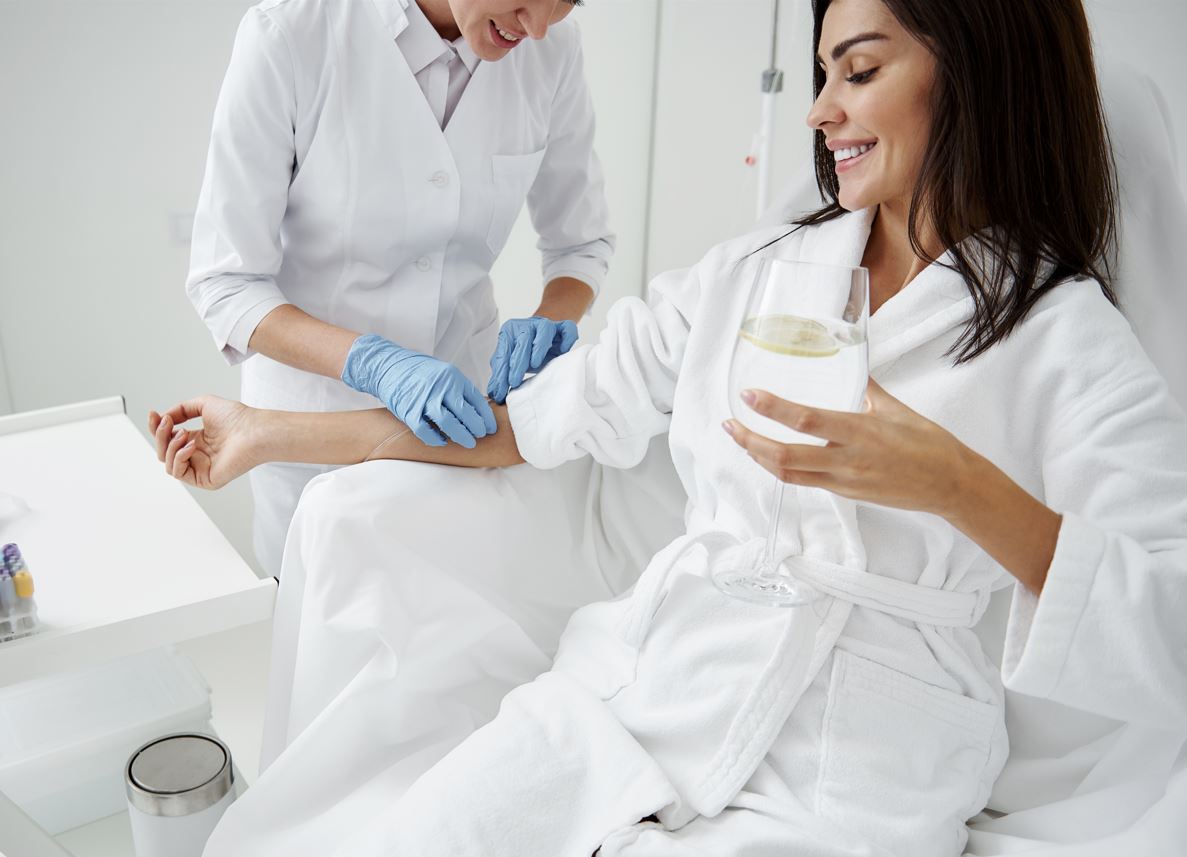 The Nutritional IV Therapy treatments help to increase energy production, improve metabolism, support detoxification pathways and strengthen the natural repair and healing processes of the body. Intravenous (IV) nutrient therapy is a blend of vitamins, minerals and antioxidants that are infused directly into the bloodstream. This therapy allows higher concentrations of essential nutrients to be delivered directly to the cells, a more effective delivery that bypasses the digestive system. Learn more about IV Therapy…
Some conditions that benefit from IV therapy: Adrenal fatigue, Burnout and chronic stress, Chronic Fatigue, Detoxification, Fibromyalgia, Headaches/Migraines, Poor immune function
---
What's Included with this program:
Health Consultation with Doctor
Lab Work to Define Issues
4 Nutritional IV Therapy Infusions
8 hyperbaric oxygen therapy sessions
Follow-up Consultation and Review
The Health Consultation will include healthcare, dietary recommendations and inspiration to complement the treatments. The information provided in the consultation is geared to encourage optimal nutrition and long term health.
Initial Lab Work is included to screen for existing metabolic issues or signals that may be present pointing to long term health concerns. The doctor will review the lab work results and findings and customize your plan for the 4-week program.
Hyperbaric Oxygen Therapy happens in our Vitaeris 320 1.3 ATA chamber. This is a healing and re-energizing experience provided while relaxing in a spacious chamber. This low pressure hyperbaric therapy is extremely safe. HBOT treatments are 60 minute sessions twice weekly x 4 weeks.
Nutritional IV Therapy for this plan is customized to offer multi-nutrient therapy tailored to your existing health concerns and goals. This treatment consists of a 45 minute drip infusion once weekly x 4 weeks.
PRICING: Sign up for this offer and receive a 15% savings over standard cost of these services. Payments can also be scheduled for this treatment. Take charge of your health and sign up today!
---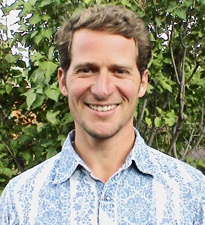 Dr. Joshua Phillips' practice offers a holistic and compassionate approach to family medicine, adult and pediatric care, integrating the most useful tools of western medicine with the wisdom and depth of Naturopathic medicine.
To schedule this service or to get more information call 541-330-0334 or use our online form below.