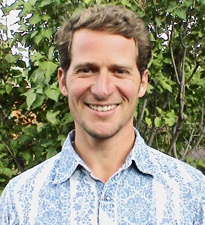 By Joshua Phillip, ND
Naturopathic pediatrics is a distinct approach to the health and wellness of your child. Diagnostic methods such as laboratory testing and physical exams are performed in a similar manner to conventional medicine, as it is important to be thorough and understand all contributing factors to any health concern. Prescription medication is available should your physician deem it necessary, but it is often not needed. "Well child" checks are performed regularly to monitor the health and growth of each child.
At this point, Naturopathic and conventional medicine part ways based mostly on the philosophical approach to treatment and wellness. In conventional pediatrics the focus is mainly on symptom management, meaning their objective is to make uncomfortable symptoms cease. Unfortunately, this does not address the underlying reason the symptom was there in the first place and can lead to it reappearing in the same or a completely different manner.
Naturopathy addresses symptoms while promoting the body's ability to heal
In Naturopathic pediatrics symptoms are addressed but the focus is on removing obstacles which interfere with health and proper functioning, supporting the body's inherent ability to heal, and often helping to balance the emotional aspect of development. All this is done utilizing safe methods which set your child up to be their best so they can focus on the things that really matter, like having fun.
Common Conditions Treated:
ADHD

Allergies

Asperger's Syndrome

Asthma

Autism

Behavioral Disorders

Colic

Developmental Delay

Ear Infections

Eczema

Food Allergy Testing

Food Introduction Counseling

Vaccination Counseling

Ill Effects of Vaccinations

Night Terrors
Naturopathic Family Medicine
Family medicine is at the heart of Naturopathic care. Trained from the very beginning as general practice physicians, NDs have knowledge of a vast number of chronic and acute conditions. Often times a Naturopathic physician's practice is largely made up of patients with many overlaying chronic conditions who have not received the care or results they desire elsewhere. The approach utilized blends conventional and natural therapeutics on the basis of a philosophy that recognizes the body's own powerful wisdom of healing.
NDs spend far more time with each patient than in conventional medicine in order to understand all the factors contributing to their concerns and to educate them about what is happening in their body.