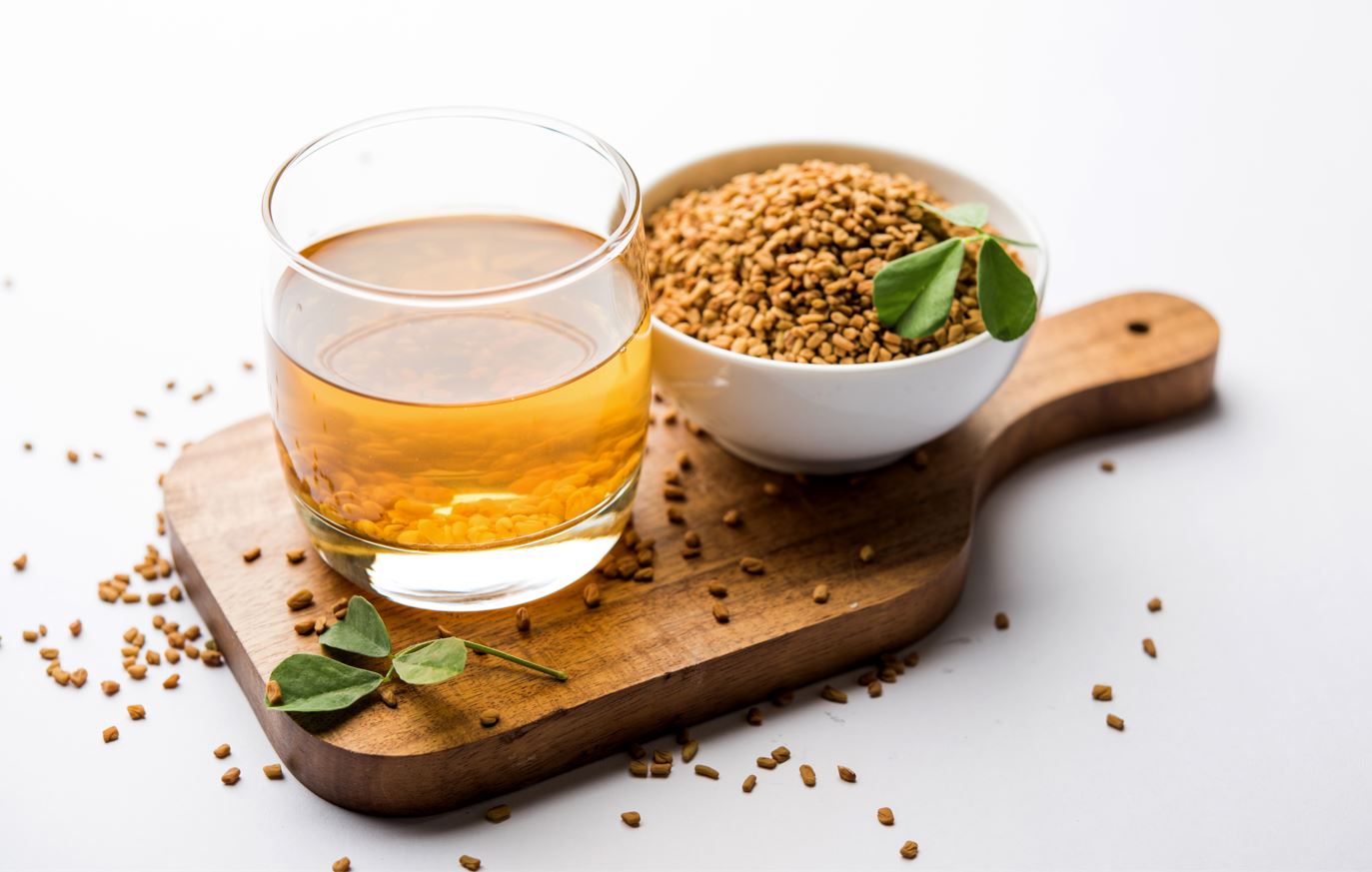 When you say 'fenugreek' to an herbal enthusiast the immediate thought might well be that it's the go-to herb for lactating mothers. In fact, a long list of research, clinical studies and time honored medicinal uses for fenugreek reveals that there is a lot more going on with this herb than what we might expect.
While fenugreek is an herb with a notable culinary usage in Indian cooking, fenugreek extract and oil has demonstrated antimicrobial, antioxidant, antidiabetic qualities in numerous studies. It goes so far as to be recognized for its antitumorigenic properties (it may inhibit the growth of tumors). It has been used as medicine for thousands of years and is a nutrient rich herb that supports many aspects of health.
In naturopathic medicine fenugreek is often used to soothe irritated mucus membranes in gastritis and gastric ulcers, to treat anorexia as an appetite stimulant, to calm fevers, enhance breast milk production, as an aid in the treatment of diabetes, and is prescribed for cases of liver cancer and kidney stones. As a paste it is used externally to treat skin problems including abscesses, boils, ulcers and burns.
Many Health Benefits of Fenugreek
Many women breastfeed but sometimes struggle to produce enough breast milk. Fenugreek consumption has been shown to help increase the production of breast milk. In a 2011 study where women drank fenugreek tea, participants had an increase in breast milk flow that nearly doubled their previous production.
Inflammation fighting fenugreek can be used as a support treatment for a variety of health issues and diseases like:
• Mouth ulcers
• Bronchitis
• Cancer
• Soft tissue infections
• Tuberculosis
• Chronic coughs
• Kidney ailments
Fenugreek and diabetes
Fenugreek has been shown to improve diabetes and blood sugar levels due to how it helps to improve insulin function. The high fiber content also supports the body by regulating blood sugar. In addition to reducing blood sugar levels in those with diabetes, consuming fenugreek also increases carbohydrate tolerance in those who are not diabetic. Fenugreek appears to slow absorption of sugars in the stomach and stimulate insulin and is often used in Traditional Chinese Medicine for this purpose.
Fenugreek and digestion
Fenugreek has been used to support patients with digestive problems, from a simple heartburn to upset stomach or constipation to chronic inflammation of the stomach and intestines. It can improve digestion and may be used as part of an ulcerative colitis diet for its anti-inflammatory effects.
Fenugreek and heart health
When it comes to heart conditions such as hardening of the arteries and high cholesterol and triglycerides, fenugreek offers some benefit here as well as well. One recent animal study looking at the cardio-protective influence of fenugreek suggested that patients who take a combination of fenugreek seeds and onion might experience improvement in cardiac damage due to diabetes.
Ultimately, fenugreek may well be a good herbal tonic for anyone experiencing chronic health issues due to aging, diabetes, and gastrointestinal challenges, and of course – it's the go-to herb for lactating mothers who need a little help with milk production.
Fenugreek is available as a spice which can be added to curries, soups and sauces and fenugreek leaves can be used as a side dish for any meal. Of course, fenugreek supplements are available anywhere that herbal supplements are sold. As always, it is beneficial to check with your healthcare provider before starting a new supplement routine.